Regular price
Sale price
$26.00 USD
Unit price
per
Sale
Sold out
An all-natural, must-have sleep mist 
This powerful pillow and room spray is your go-to solution for nasal congestion, to open up the airways and fight off colds. It is your best ally for allergy relief and immune-boosting, making it a staple in every household. Plus, it is safe for kids, pregnancy, and postpartum. Say goodbye to sniffles and hello to relief with "Go Away Cold".

View full details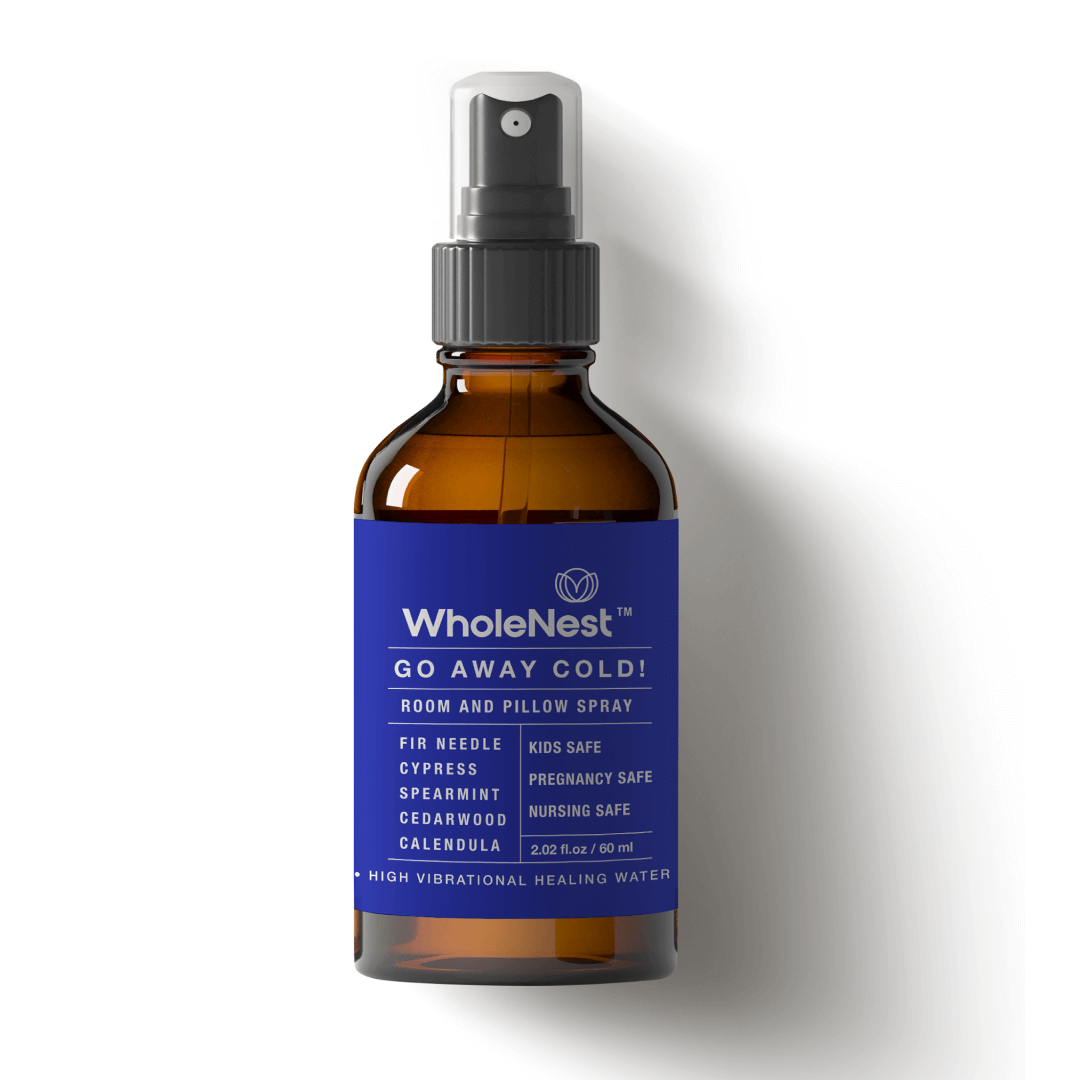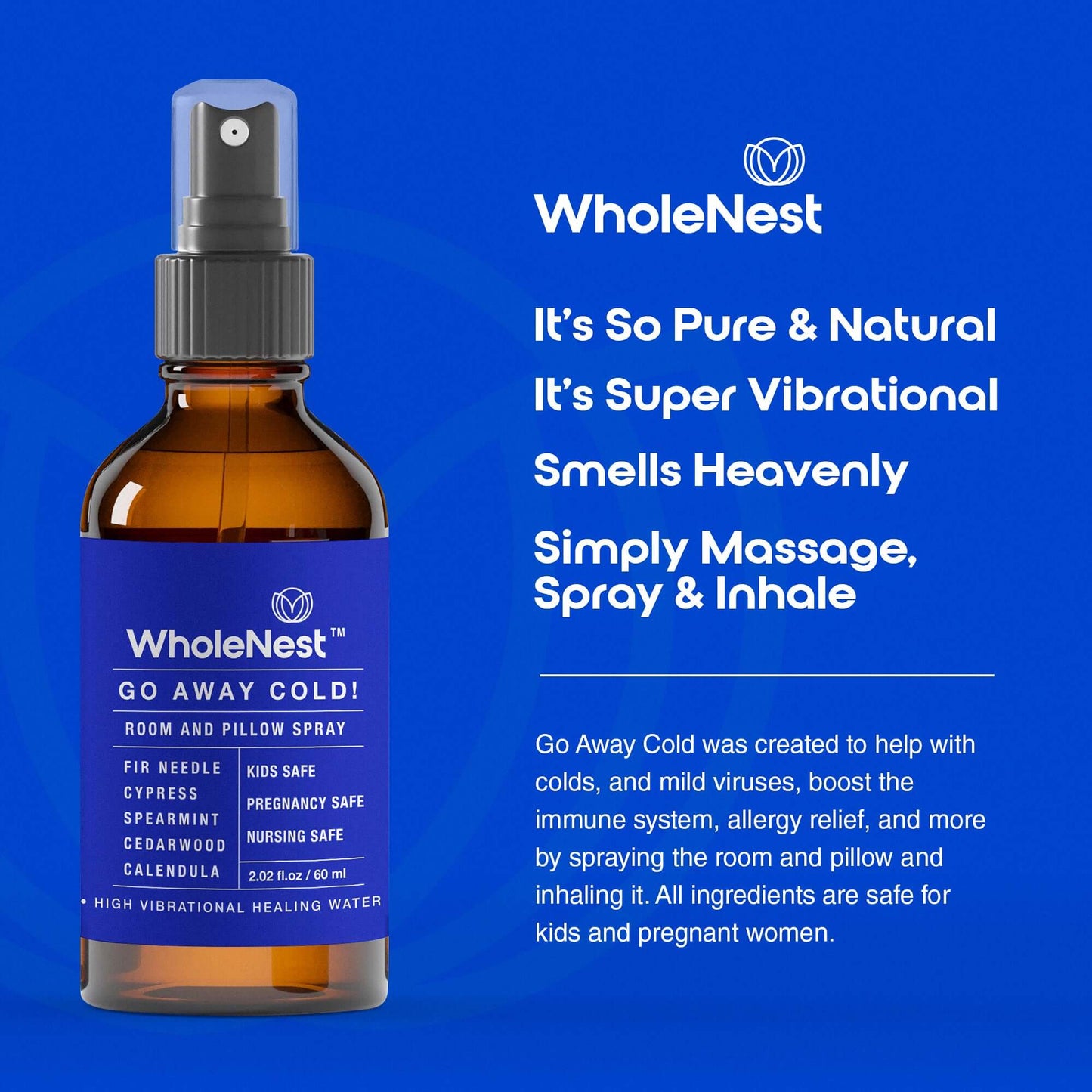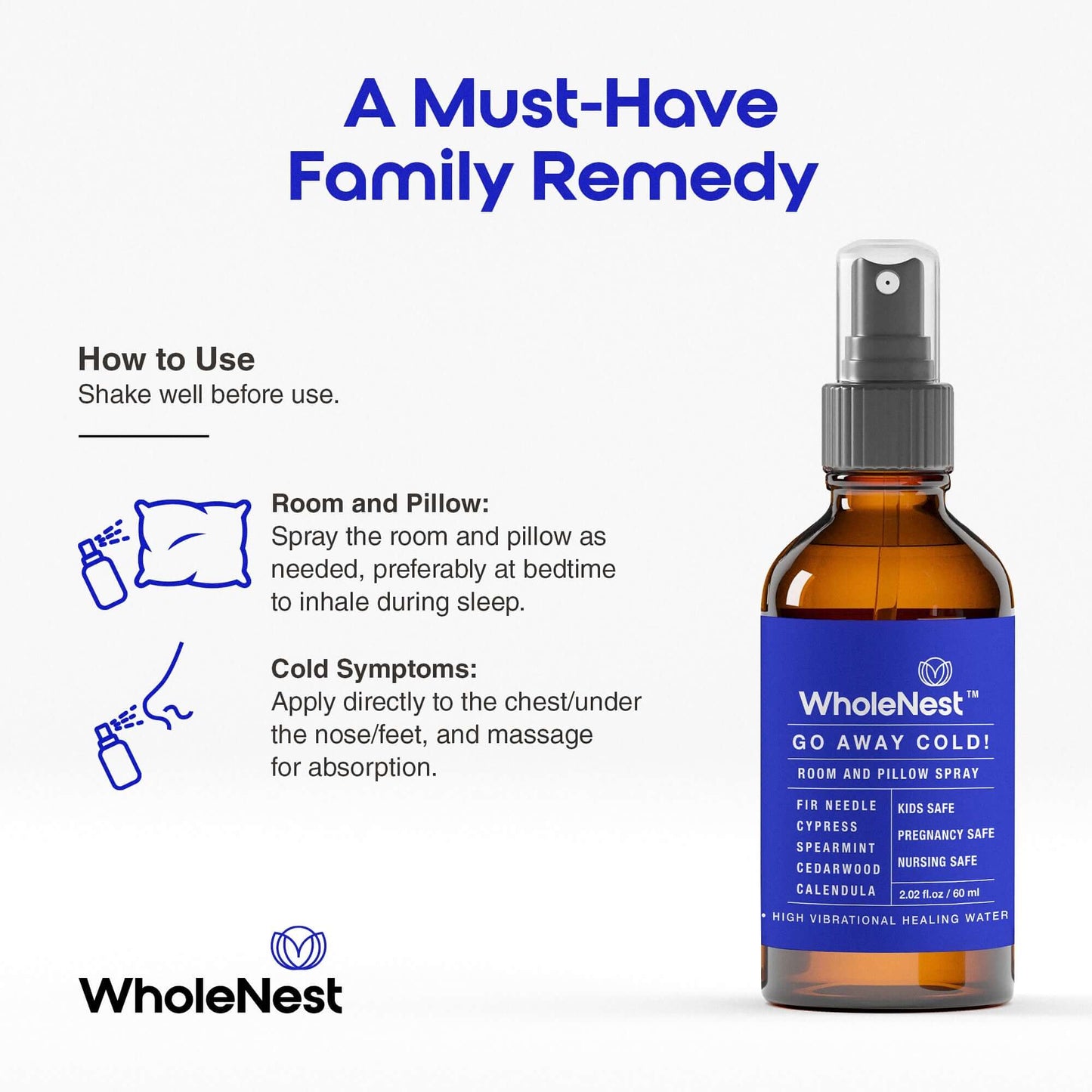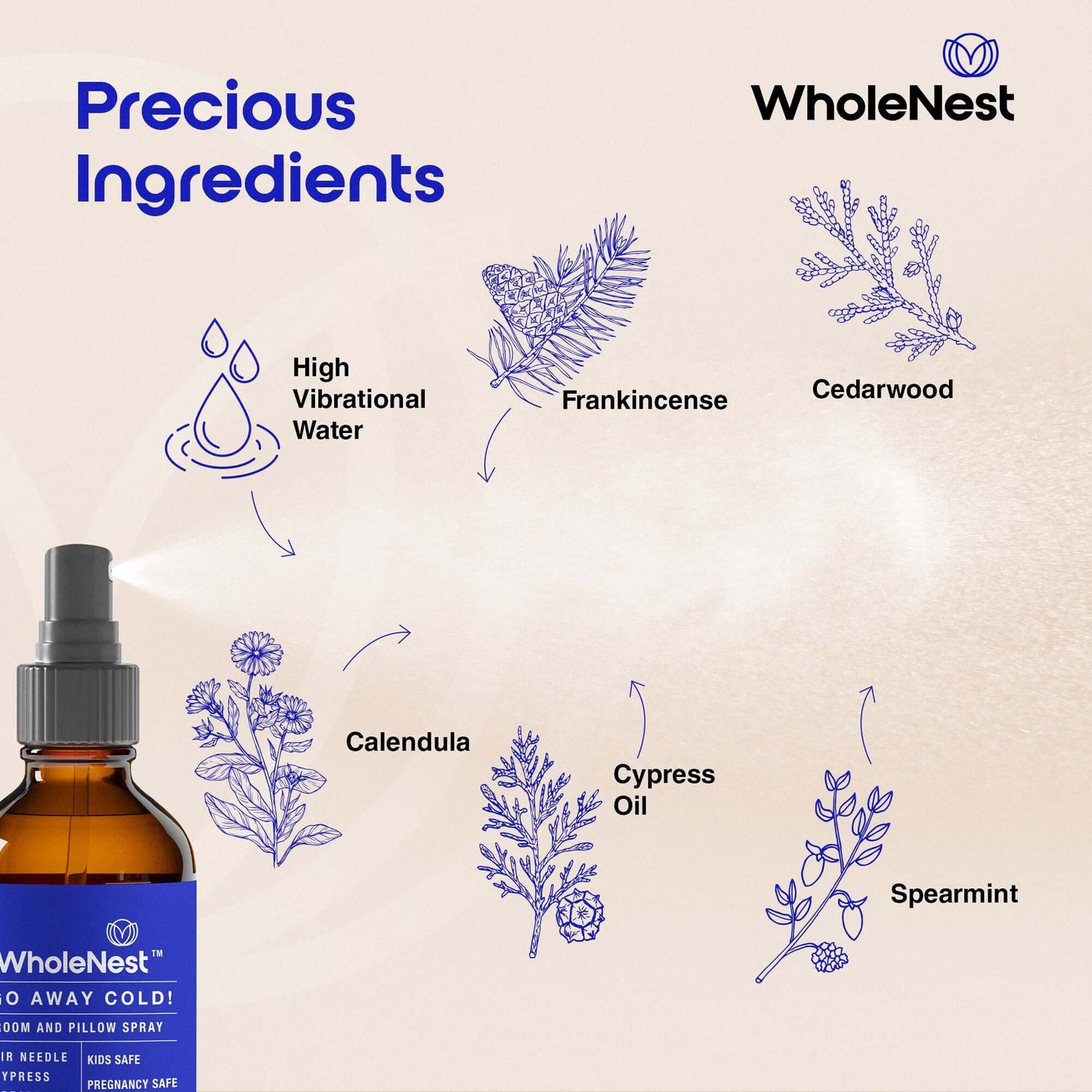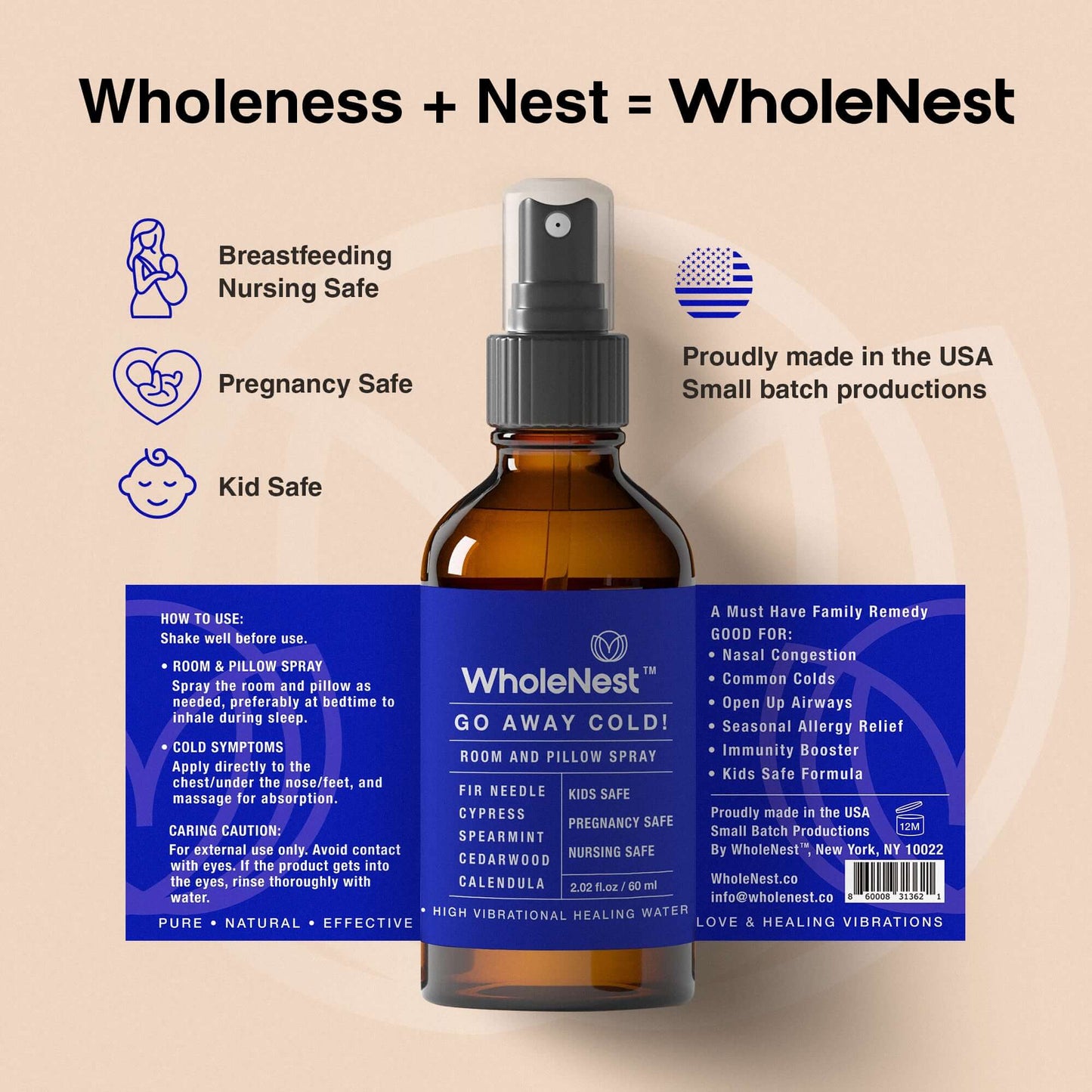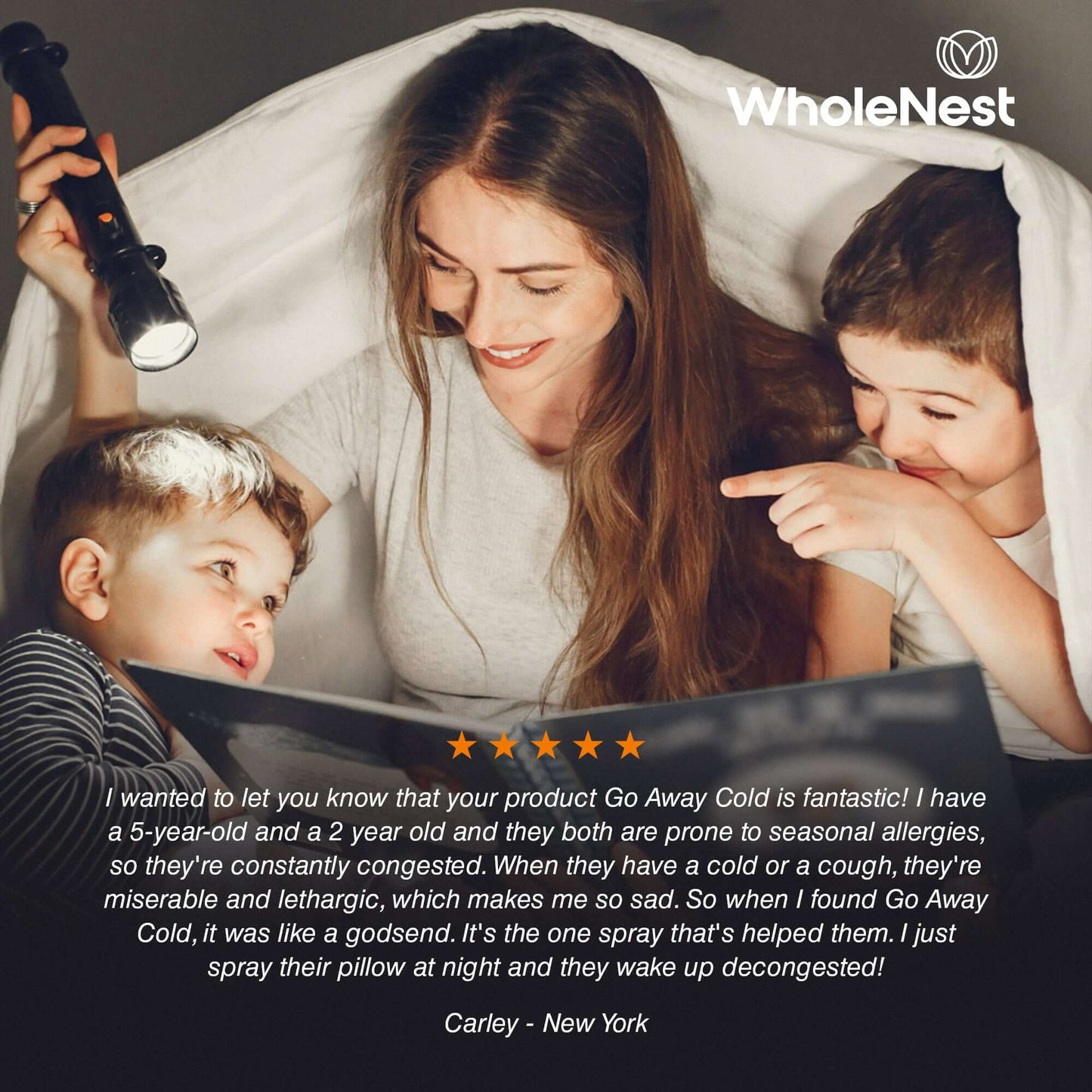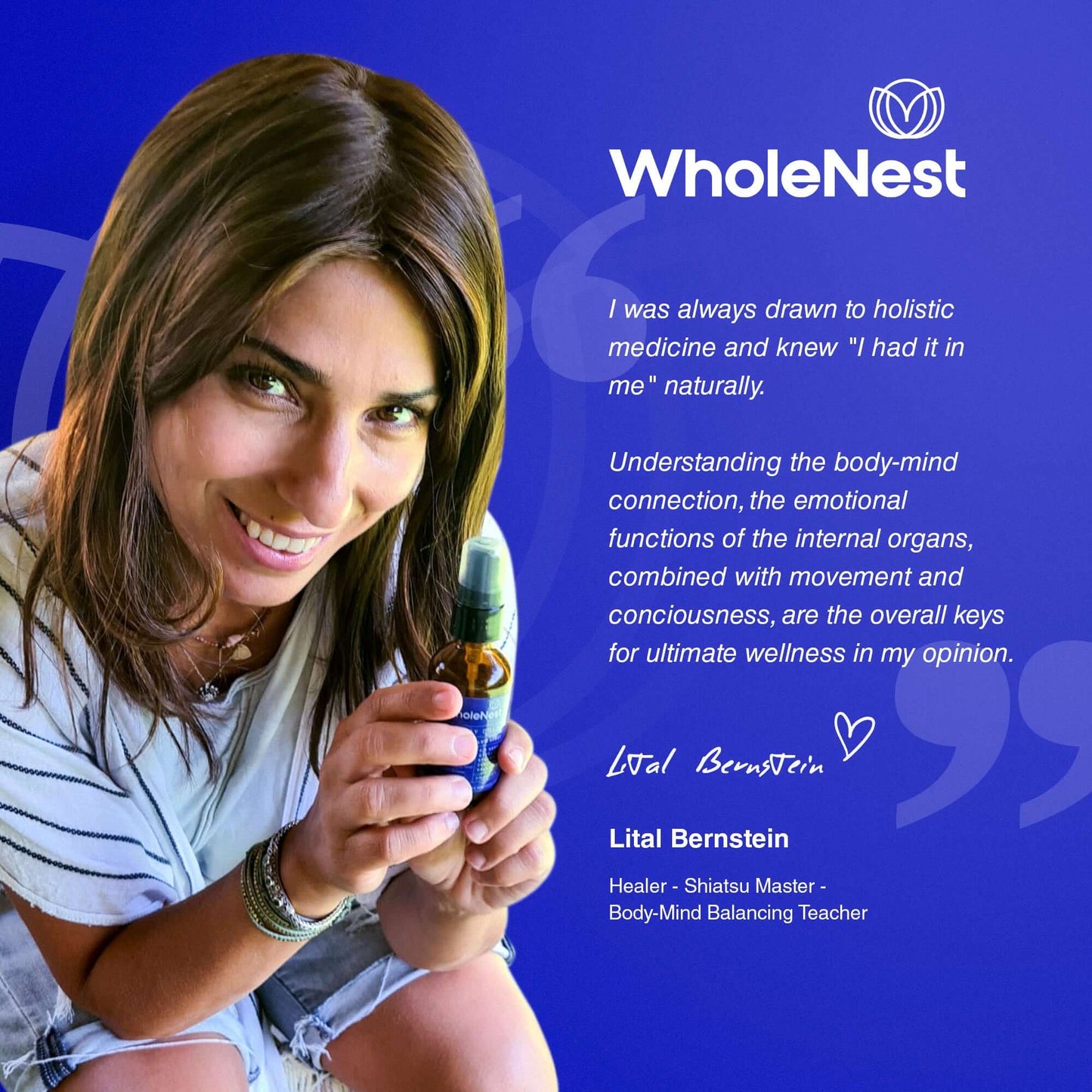 FAQs
Can I use the this in a humidifier? 

Absolutely! Not only will it do the work of opening airways and easing up colds, but it will also create a wonderful smell in their room. 
Can I use this spray on my baby?

Yes! This is carefully formulated to be very mild and safe for babies
Can this replace over-the-counter medicines?

No - this product is not intended to diagnose, treat, cure or prevent disease.
What do you mean by "precious ingredients"?

Having precious ingredients means we carefully studied and validated every ingredient that makes its way into our products. We validate every strain, production process, and origin, and we treat each one of the ingredients as a sacred gift by nature.
Is the scent too strong?

No - the scent is mild and not overwhelming. We use the purest oils. No preservatives, no chemicals.
Magic!
I went to bed with a sore throat (completely forgetting I had this on hand) when I woke in the morning my throat was literally on fire. I remembered this spray and used it on my pillow and chest. Immediately I felt relief. I continued to use the spray every few hours and by the end of the day I was better.
Helped postnatal drip!
Usually I have to take shots of robitussin before bed so I can sleep due to a post nasal drip but spraying this on my chest, under my nose and on my pillow seemed to do the trick. Definitely recommend!
We're glad you're happy with the Go Away Cold! We also recommend massaging it for better absorption
My toddler stopped coughing after 5min
My toddler is finally coming out of a cold and last night he would not stop coughing soooo I sprayed the cold go away on his shirt (chest area) and he stopped coughing after 5min. 😳
I was so surprised and relieved. He slept all night. It's been a good day here! Everyone is well rested, so just wanted to share that and say THANK YOU🤗
This stuff works.. like REALLY works!
This wholenest go away cold is amazing!! The ingredients are inline with other homeopathic solutions I have tried. The smell is nice and suttle definitely not to strong. The bottle suggests to spray the solution on your feet pillows chest etc. I found the solution is consistent to water so the feet spraying isn't conducive BUT on the pillows and chest is great, the solution dries fast . The price is high but it works so great I have already ordered more for restock and friends with kiddos. My son was awake coughing one night I sprayed this on his pillow and he literally did not cough the rest of the night. We use throughout the cold season on pillows and scent is nice and suttle it's a keeper!
Not very strong scent
I found the smell of this spray to be pleasant, the ingredients are good and something I feel comfortable spraying in my home. I frequently use essential oils, and having a pre made spray is very convenient. This spray is pregnancy and breastfeeding safe, which is another positive. The only thing I didn't love was that the scent wasn't very strong. I could have just gotten a bad batch, but mine just didn't have a lasting scent. When sprayed in the air, you could barely smell it at all. It worked a little better as a pillow spray though. It's a good product, I would just prefer a stronger scent.