Regular price
Sale price
$26.00 USD
Unit price
per
Sale
Sold out
Soothes, disinfects & refreshes down there, up there, everywhere
Wonder Spray is your trusted multipurpose elixir for perineal tear and postpartum care, soothing and refreshing. Great for stitches. It can also be used as the perfect face mist, stress and headache relief, skin irritation, diaper rash & more.
View full details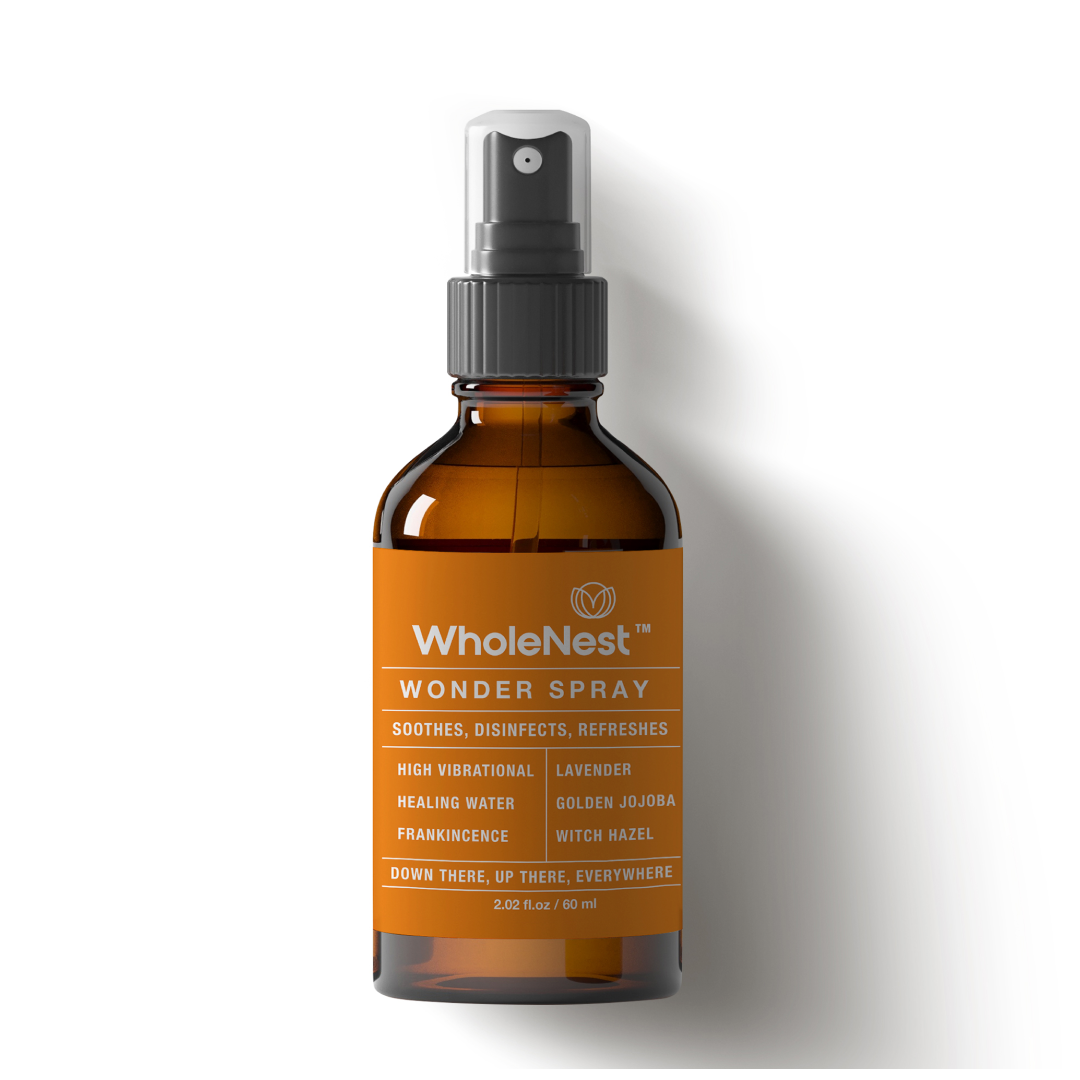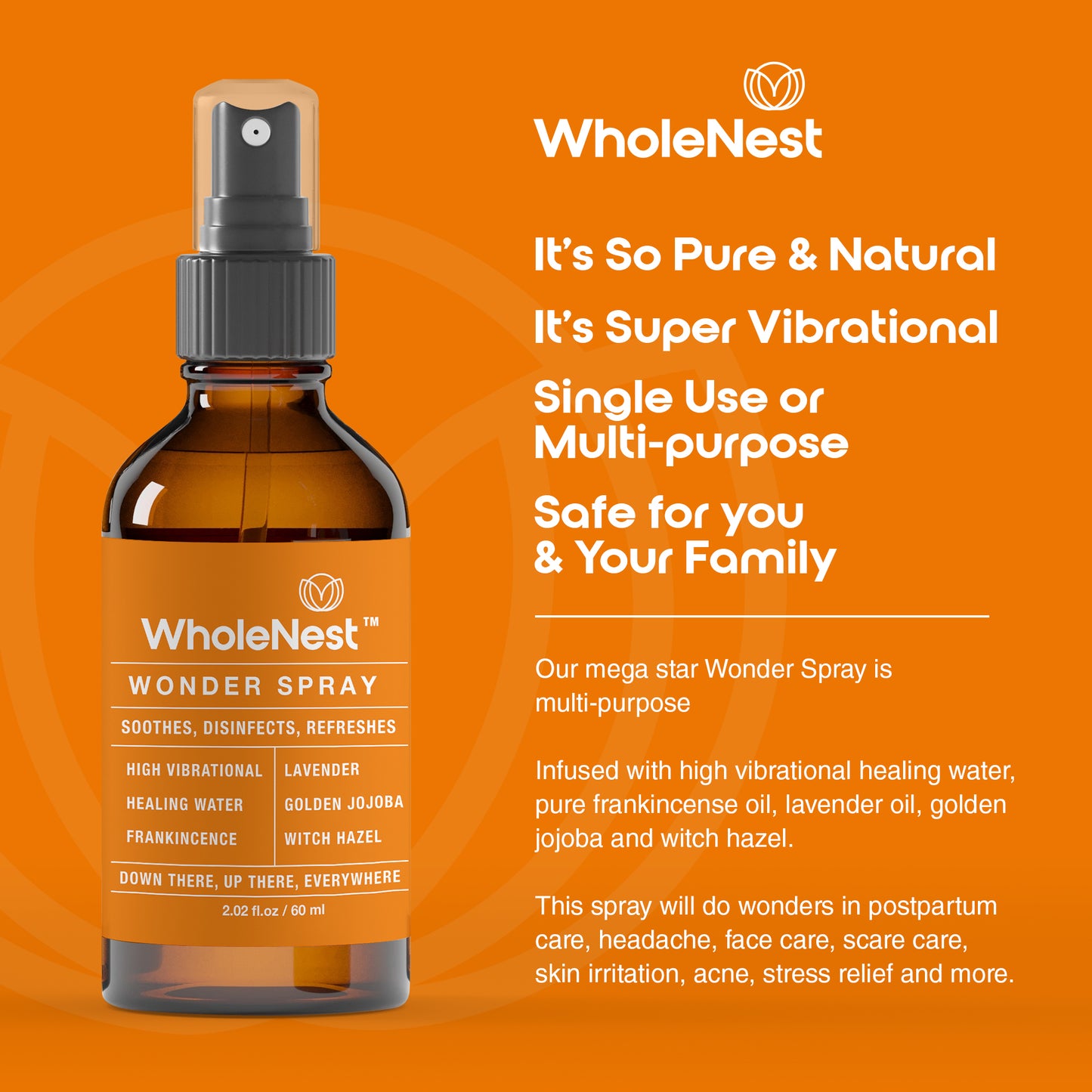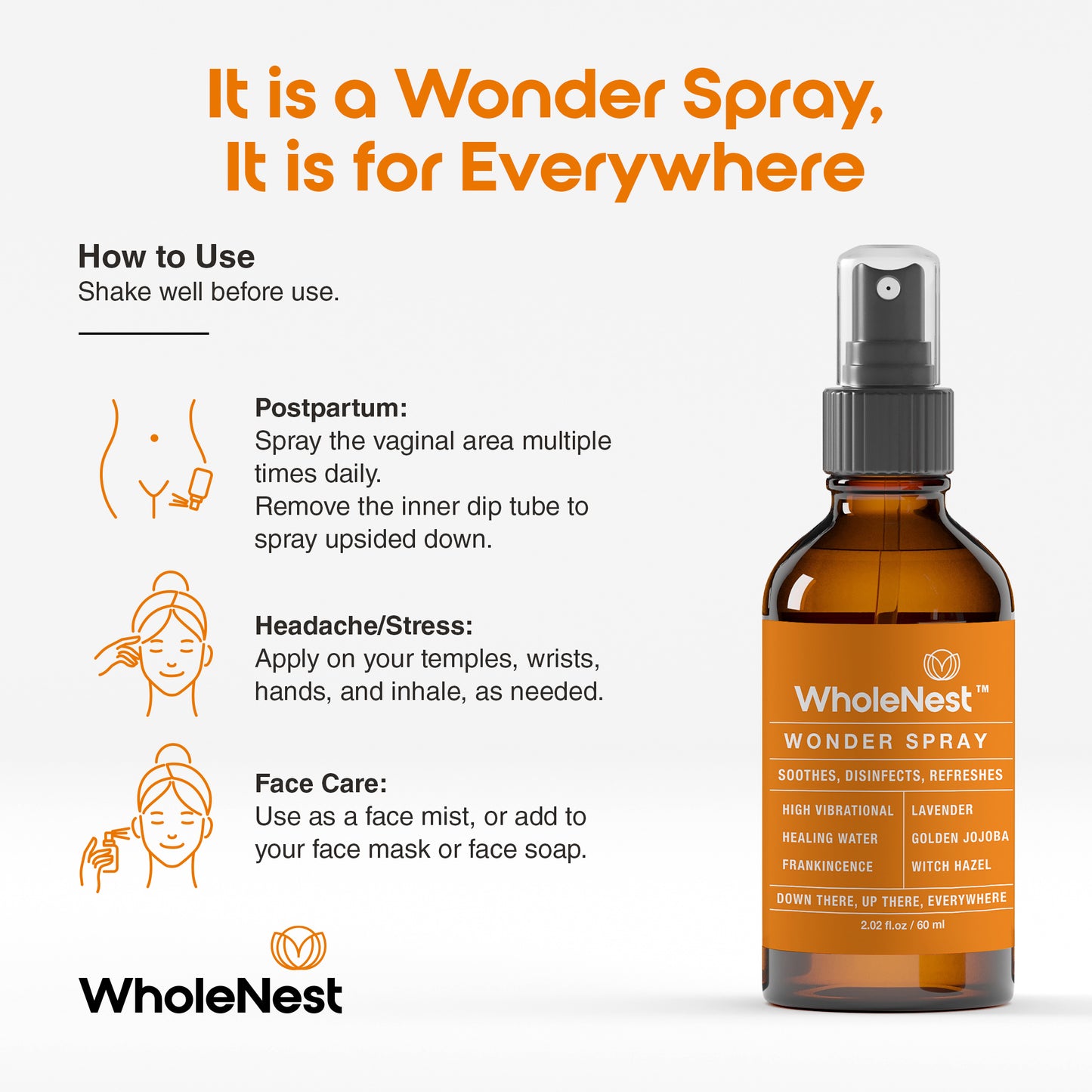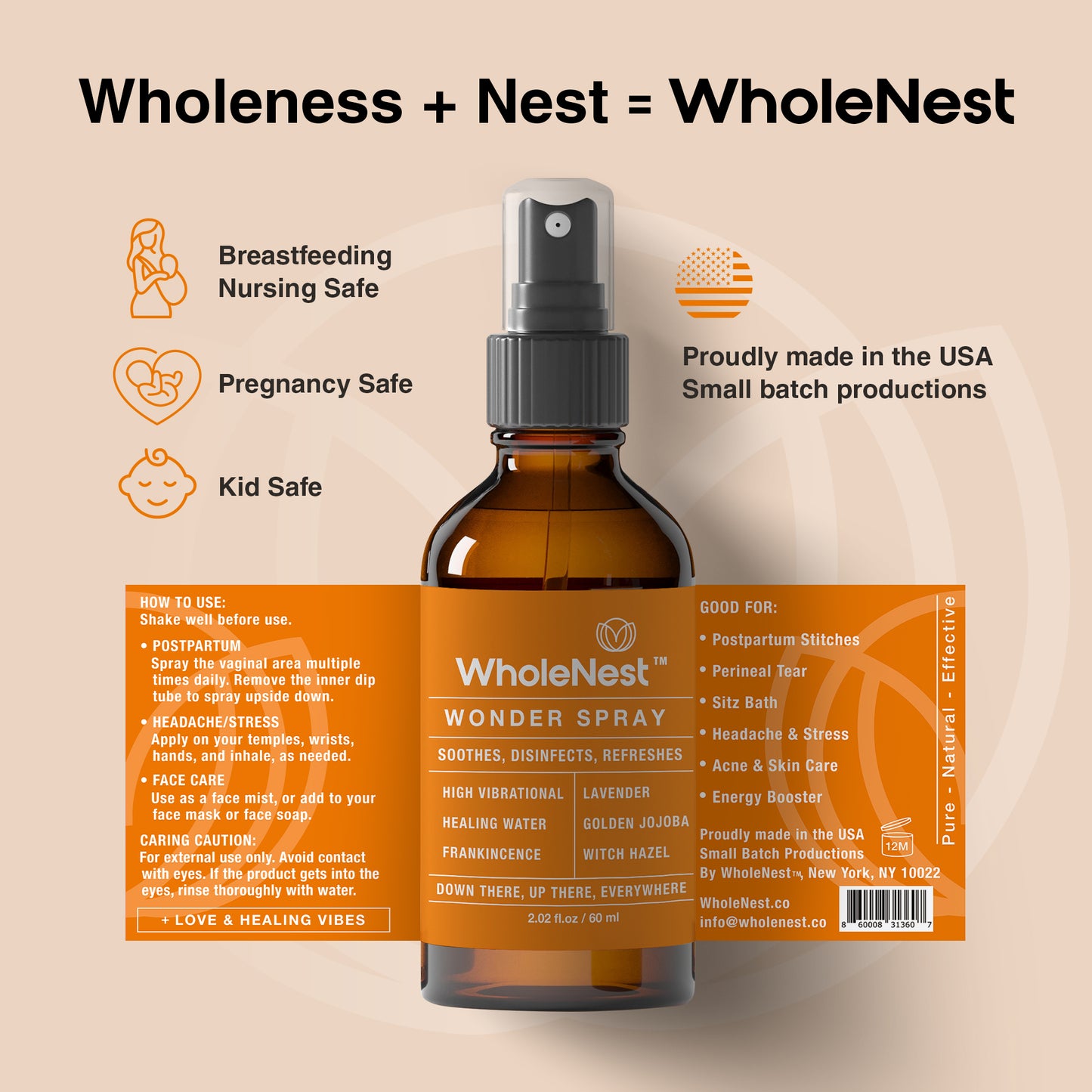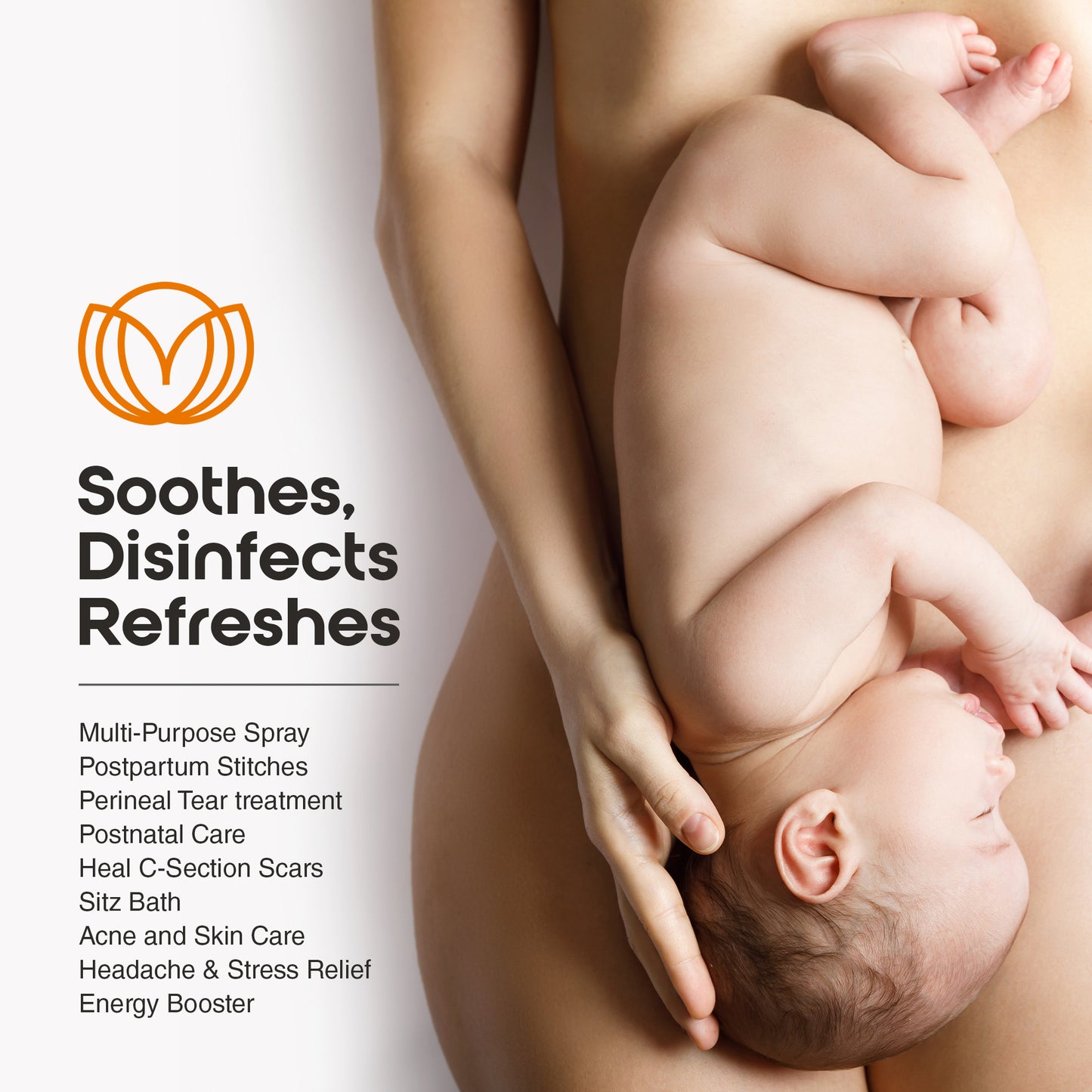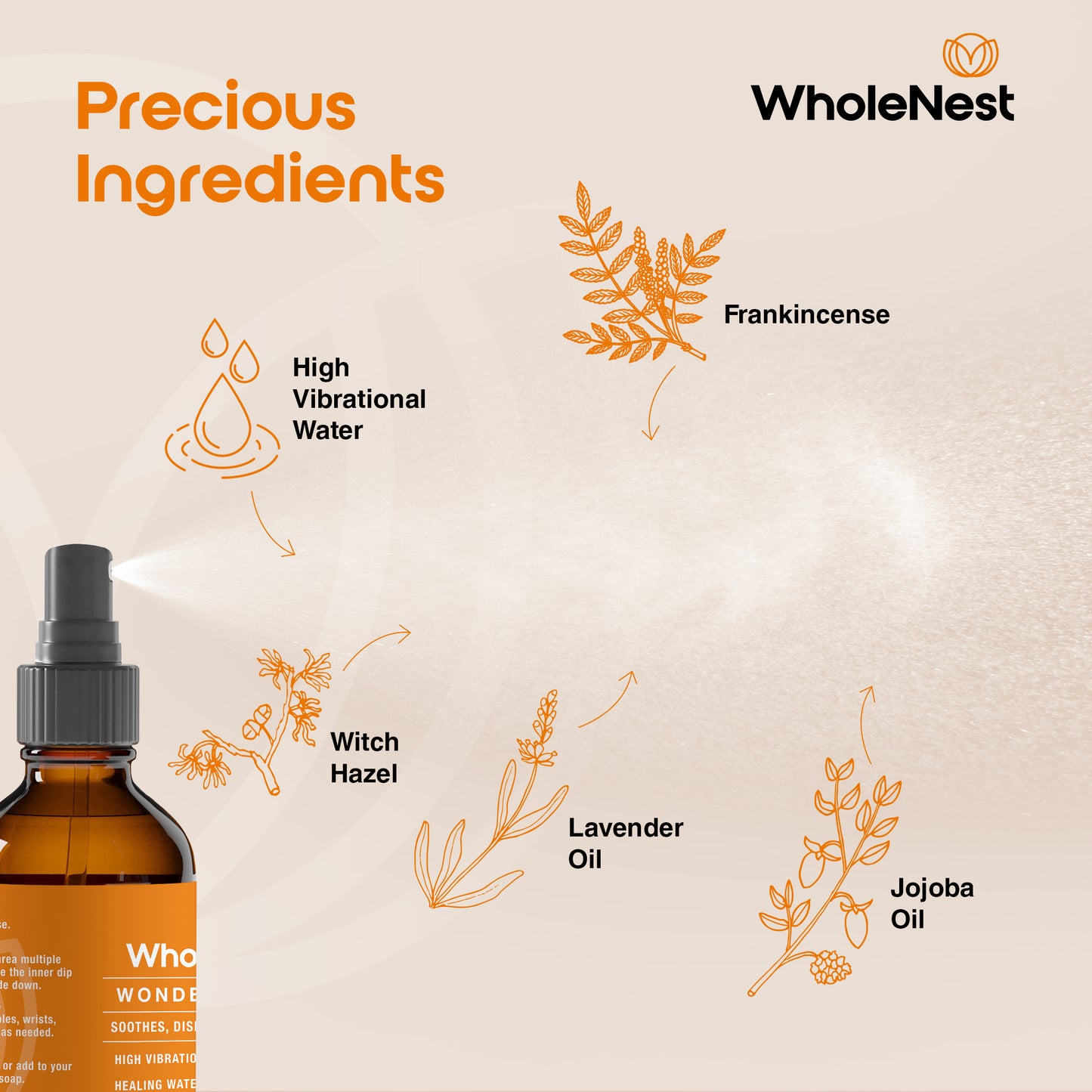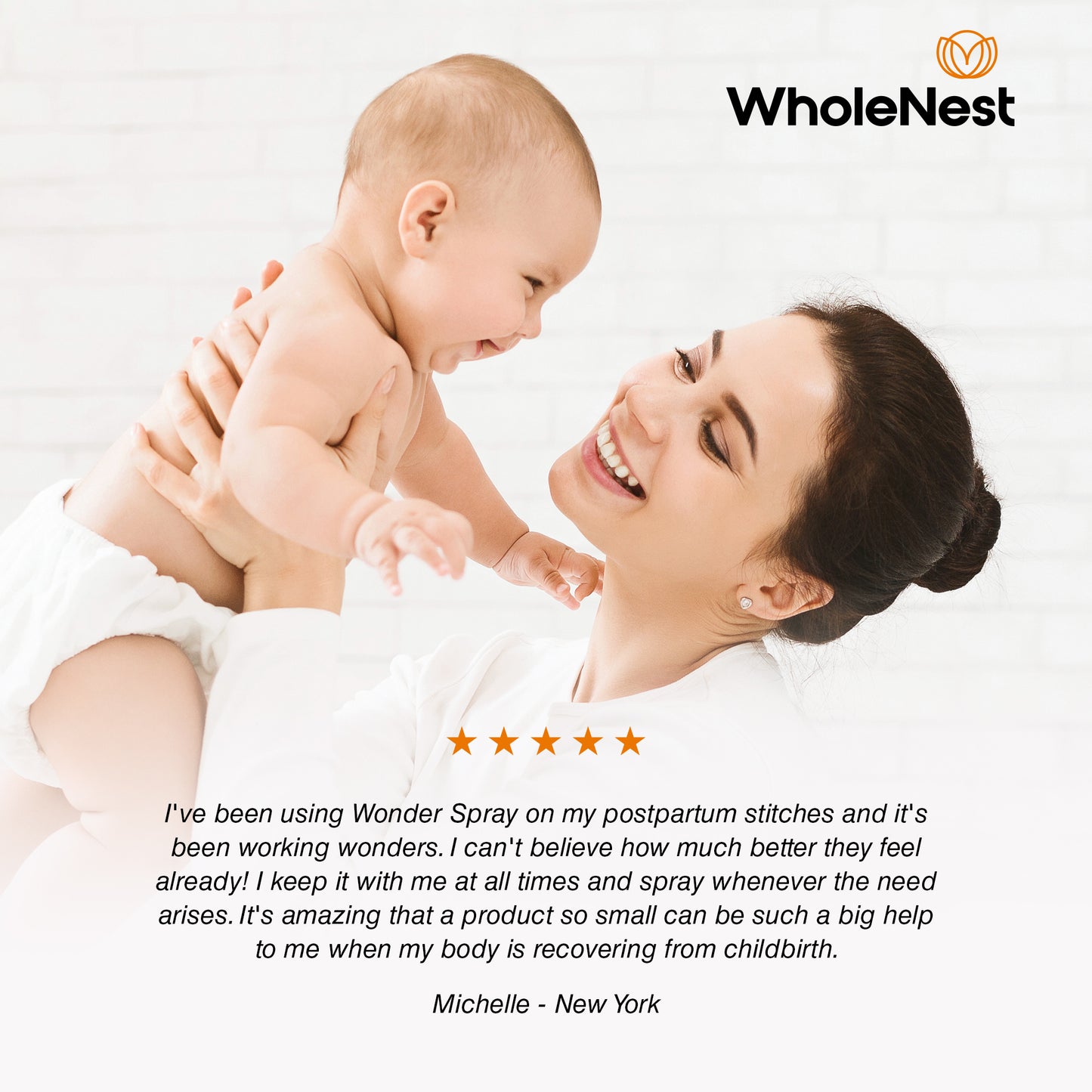 FAQs
Are WholeNest products safe to use during pregnancy or breastfeeding?

Definitely! Our founder, Lital, was pregnant and breastfeeding when WholeNest was created. We recommend doing a patch test to ensure our products do not cause any allergic reaction and confirm they are suitable for use.
Will this sting/burn if you use it on a perineal tear?

Thanks to our organic blend of precious ingredients, our Wonder Spray is gentle on your private area and works effectively even with 4th-degree tears.

Our Wonder Spray only offers a cooling, refreshing sensation after every spray.
Can I use this for a c-section scar/stitches?

Yes! For best results, we suggest using both our Wonder Spray and Honey Lavender Magic liquid balm together.
What's the difference between Wonder Spray and Honey Lavender Magic?

Although both are similarly used for postpartum treatment, the main differences are the ingredients used and their multipurposeness.

Can I use this for a sitz bath?

Yes, simply spray 1-2 times on your pad and do your usual sitz bath routine. For a more cooling effect, you may put the pad in a freezer for a handy "organic ice pack" at home.

Amazing
As a postpartum doula, im so excited to find this product to share with my clients. High quality ingredients and natural healing has never been better. Thank you WholeNest
Safe and effective!
I am thrilled to have found this spray to add to my postpartum recovery basket! It has nothing but safe, natural, effective ingredients that I feel comfortable using while pregnant and/or nursing! I have used it for some prenatal discomfort and it really does provide relief, so I am certain it will help after the baby is born, too. I think this is one of those must-haves for mamas!
Smells nice, refreshing
Not sure if this is some wondrous amazing product, but I do think it's a nice refresher spray. Smells nice, goes on easy, and provides a mild hydrating effect.
Pleasant light smell
I've been using this as a face spray. It has a light pleasant scent, but I wish it was stronger. It doesn't really do anything for me as a face spray. I can't speak to its other uses.
Wish I'd heard if it sooner
Wow, this is such a multi-purpose product that smells so good. I find the scent soothing, calming and just really love it. The ingredients are clear and recognizable. This is a small woman owned business. I wish I'd had this product when I suffered 4th degree tearing during childbirth. I really think it would have helped since it has the witch hazel and lavendar that were recommended by my obgyn. Right now I use it as a refresher for my face. I definitely recommend it.