Regular price
Sale price
$36.00 USD
Unit price
per
Sale
Sold out
BEST OINTMENT FOR BURNS!
Looking for a natural and effective ointment to soothe and heal skin burns?
Accidents in the kitchen can happen to anyone. With Honey Lavender Magic by your side, you'll be ready to soothe burns and minor wounds. 
Enriched with the goodness of honey and the soothing aroma of lavender, our Honey Lavender Magic is a first-aid savior. It's not just an ointment for burns; it's a healing experience for your skin.
Revitalize and Restore:

Our unique formula isn't just about relief; it's about rejuvenation. It revitalizes your skin and provides essential moisture and hydration.

Protection & Prevention:

The anti-bacterial qualities in our formula ensure your wounds stay clean, preventing any unwanted infections.

 Your Everyday Hero: Keep it in your kitchen, bathroom, or on your bedside table. Honey Lavender Magic is there when you need it most! From mild burns, scalds, and blisters to redness, swelling, abrasions, and even bruises and tears, this balm is your versatile companion.
Your skin deserves the best, and Honey Lavender Magic is here to provide just that. 

Don't Wait for Relief - Order Your Honey Lavender Magic Today!
View full details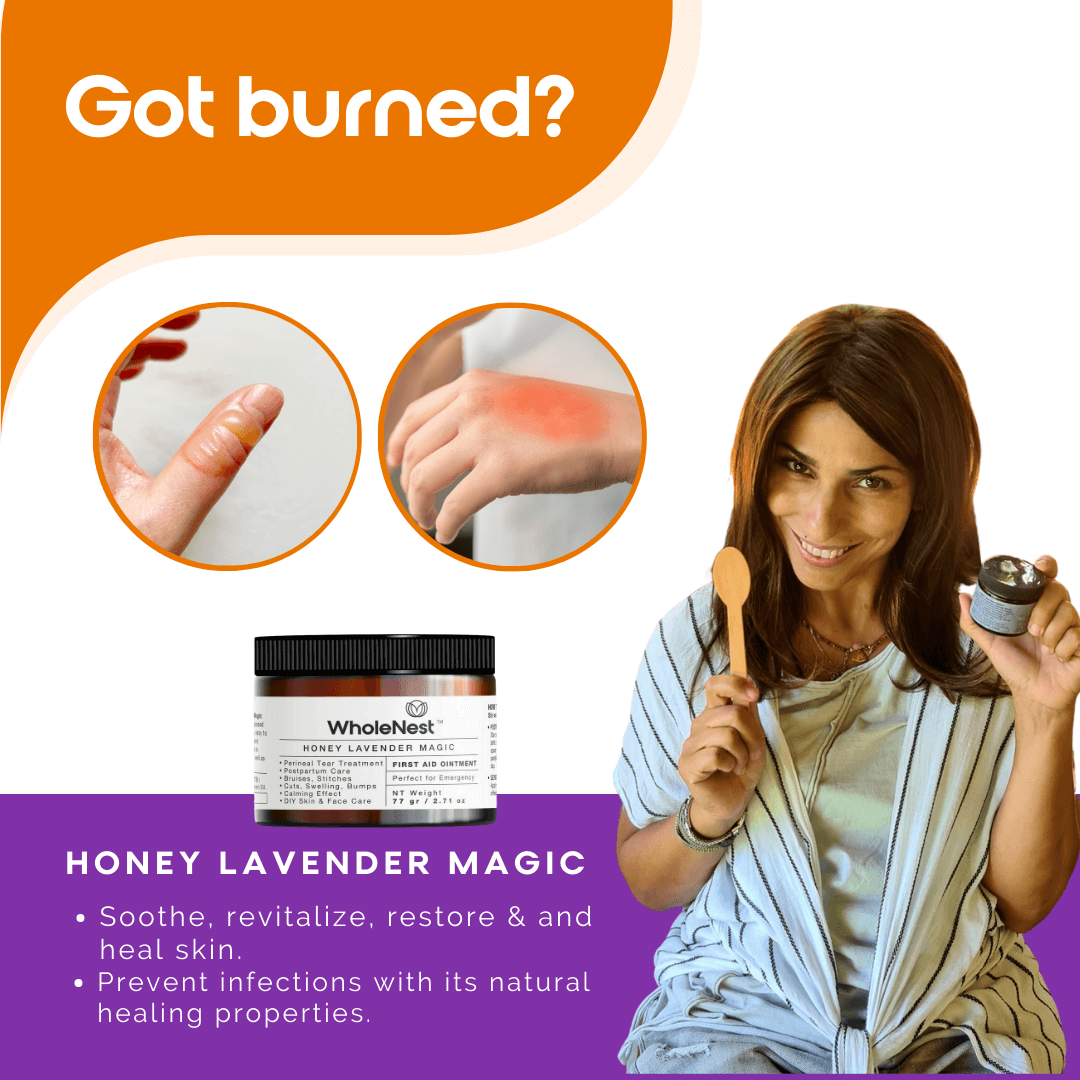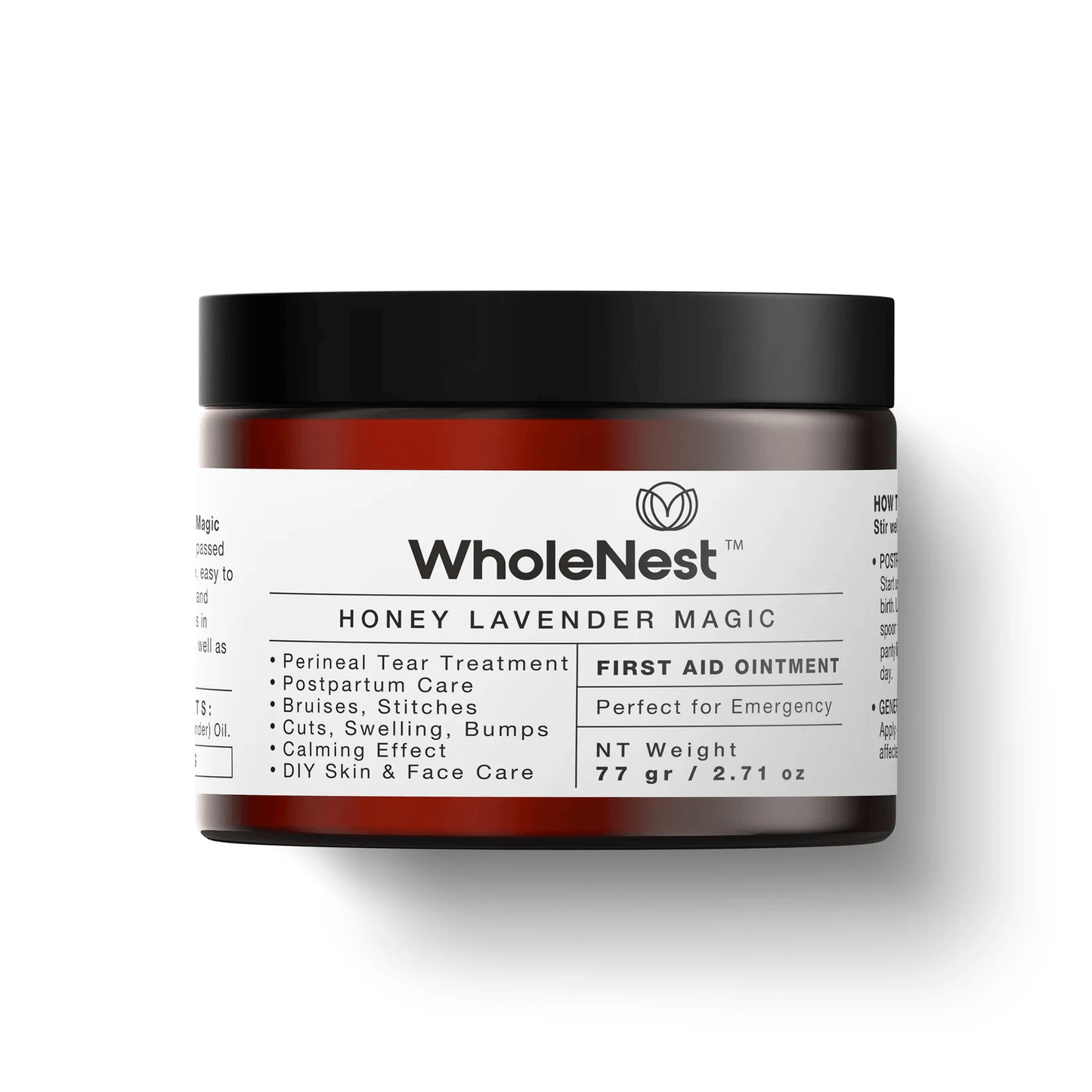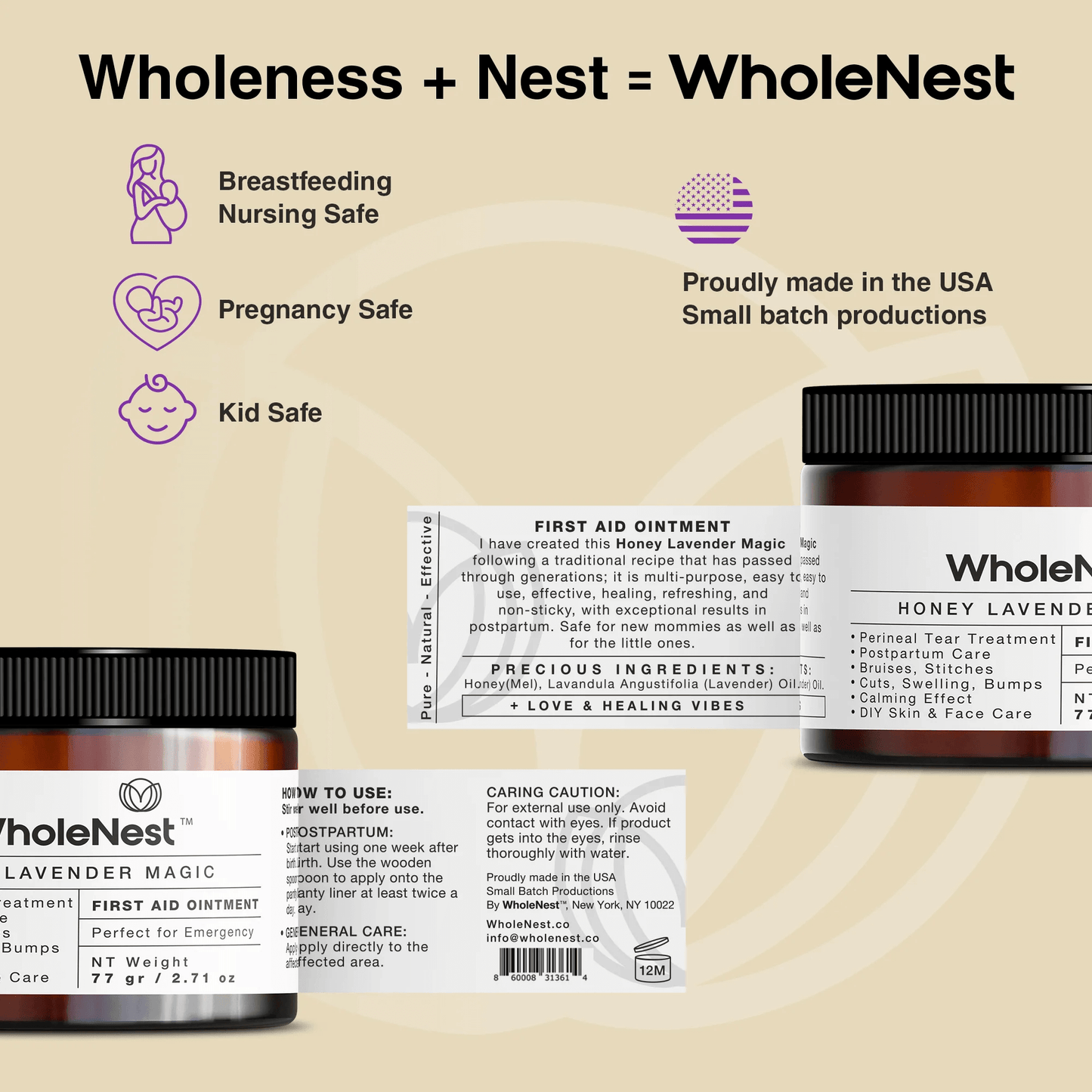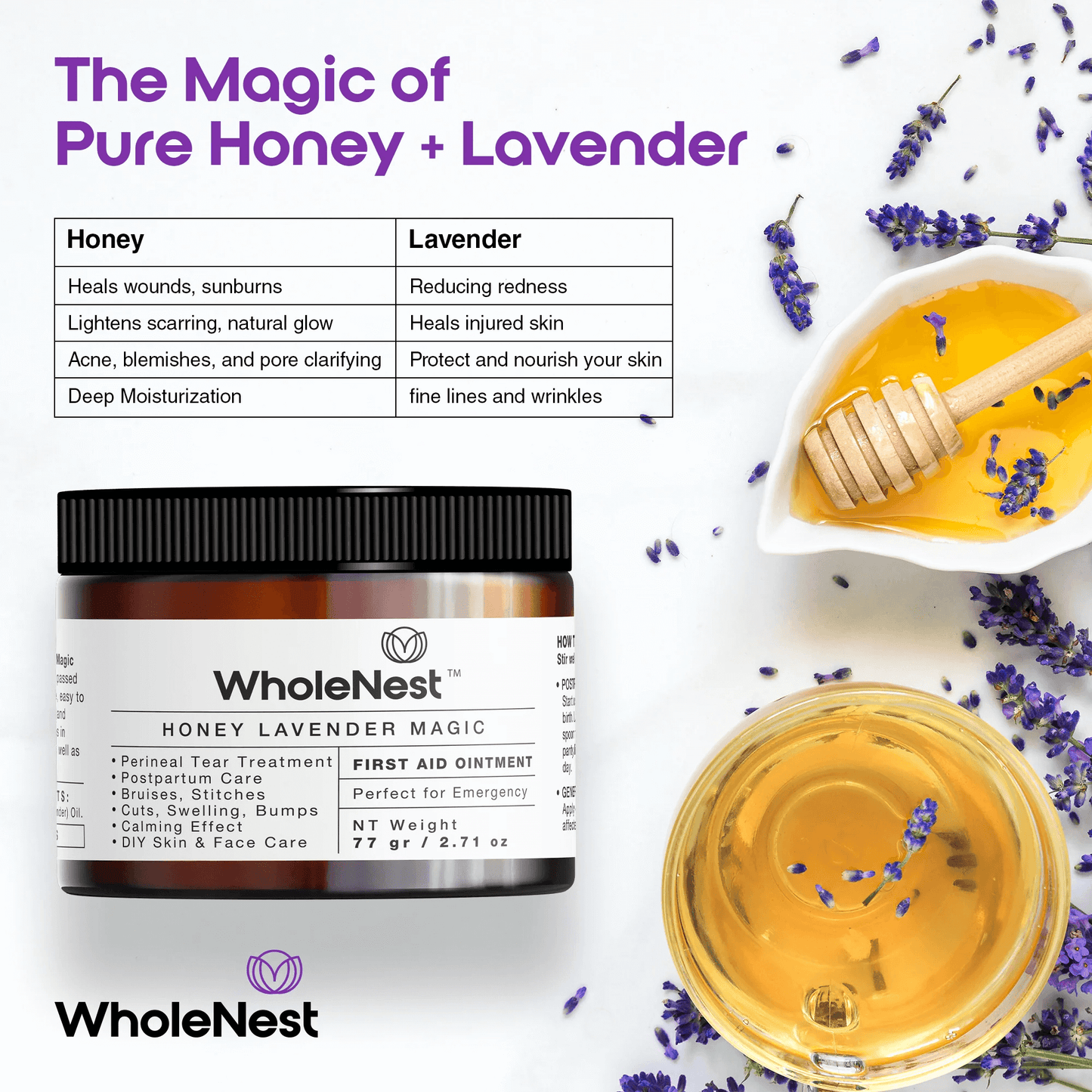 FAQs
Is this organic and all natural?

Absolutely - we do not use chemicals or preservatives.
What is the texture like? Is it sticky?

Our Honey Lavender Magic balm has a unique texture because it was formulated with the purest and highest-quality ingredients. It is thick in texture because of its (not so) secret ingredient: honey. It is non-greasy, and easy to apply!
Can I use it immediately after get burned?

We recommend for you to use our first aid ointment right after get burned.
Is it safe for kids and pregnant/nursing moms?

Yes, yes and yes! Our first aid ointment is safe to use during pregnancy and after delivery and can also be used by your kids.