Regular price
$118.00 USD
Sale price
$99.00 USD
Unit price
per
Sale
Sold out
This wellness kit is the perfect gift for every mom navigating the postpartum stage. We also believe this bundle is essential for any household as the products are all multipurpose, safe, and as natural as they can get.

The included Wonder Spray is a revolutionary product that can be sprayed on the perineal area to help heal the stitches and alleviate pain, and also serve as face care, face mist, headache, and energy booster.
Honey Lavender Magic First Aid Ointment is perfect for soothing bruises, stitches, swelling, cuts, scars, burns, and perineal tear treatment.
Less Than A Day Hemorrhoids Relief will provide much-needed relief for pregnancy and postpartum hemorrhoids and anyone in need of this relief.
Finally, the Go Away Cold! Room and Pillow Spray is a must-have remedy for colds, seasonal allergies, and nasal congestion.
With this comprehensive kit, you will have everything you need to get through those first few weeks of postpartum and beyond!

View full details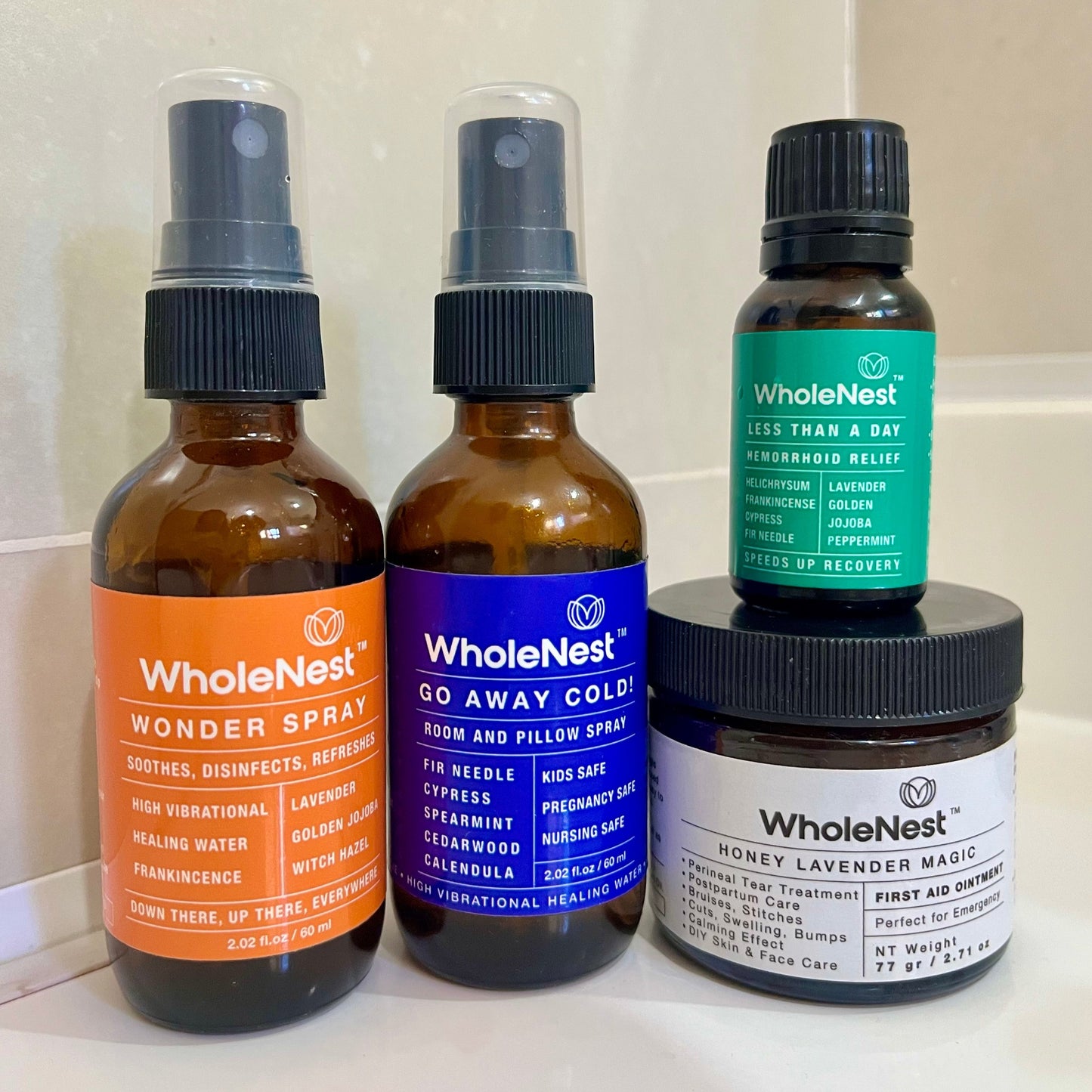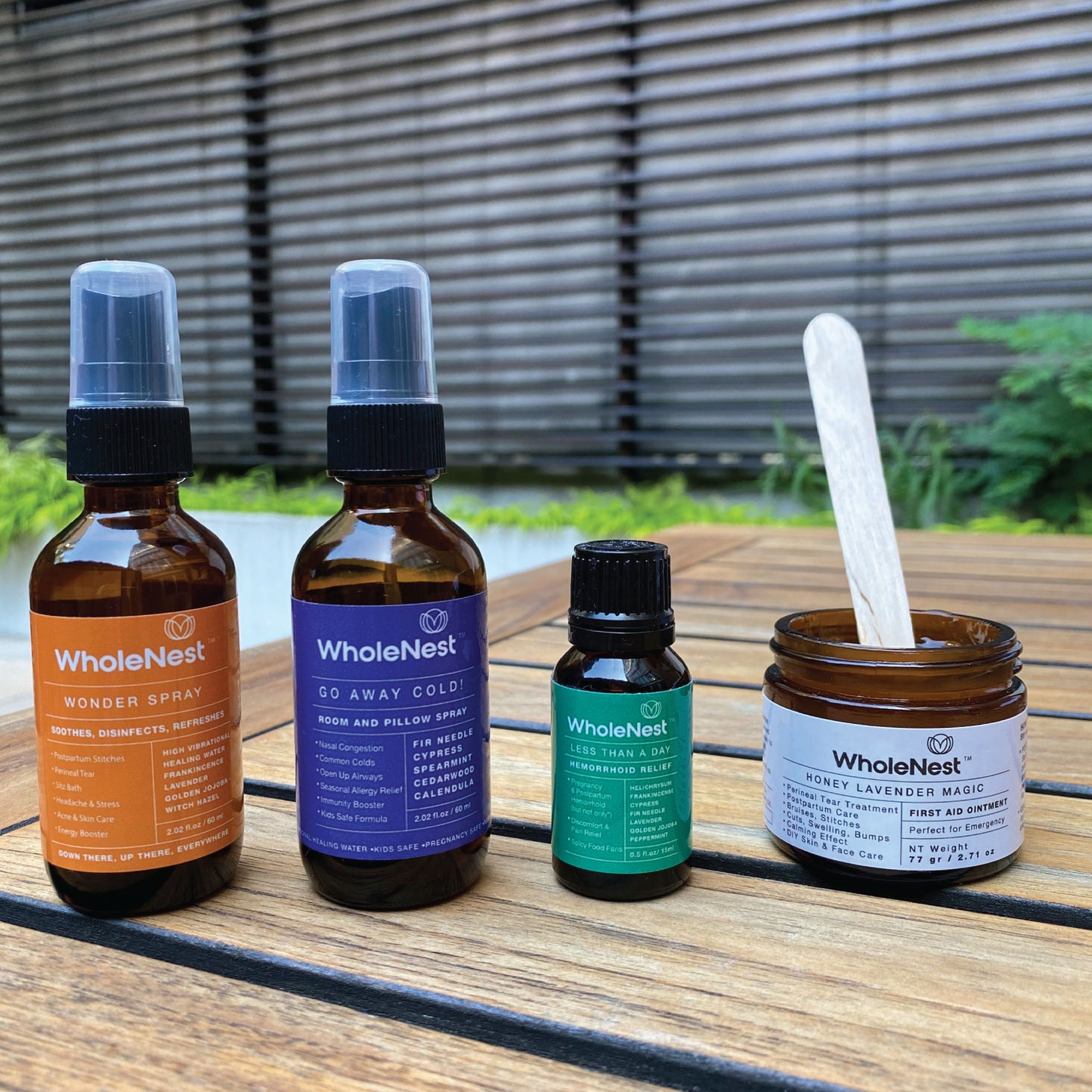 All-in-one solution for postpartum recovery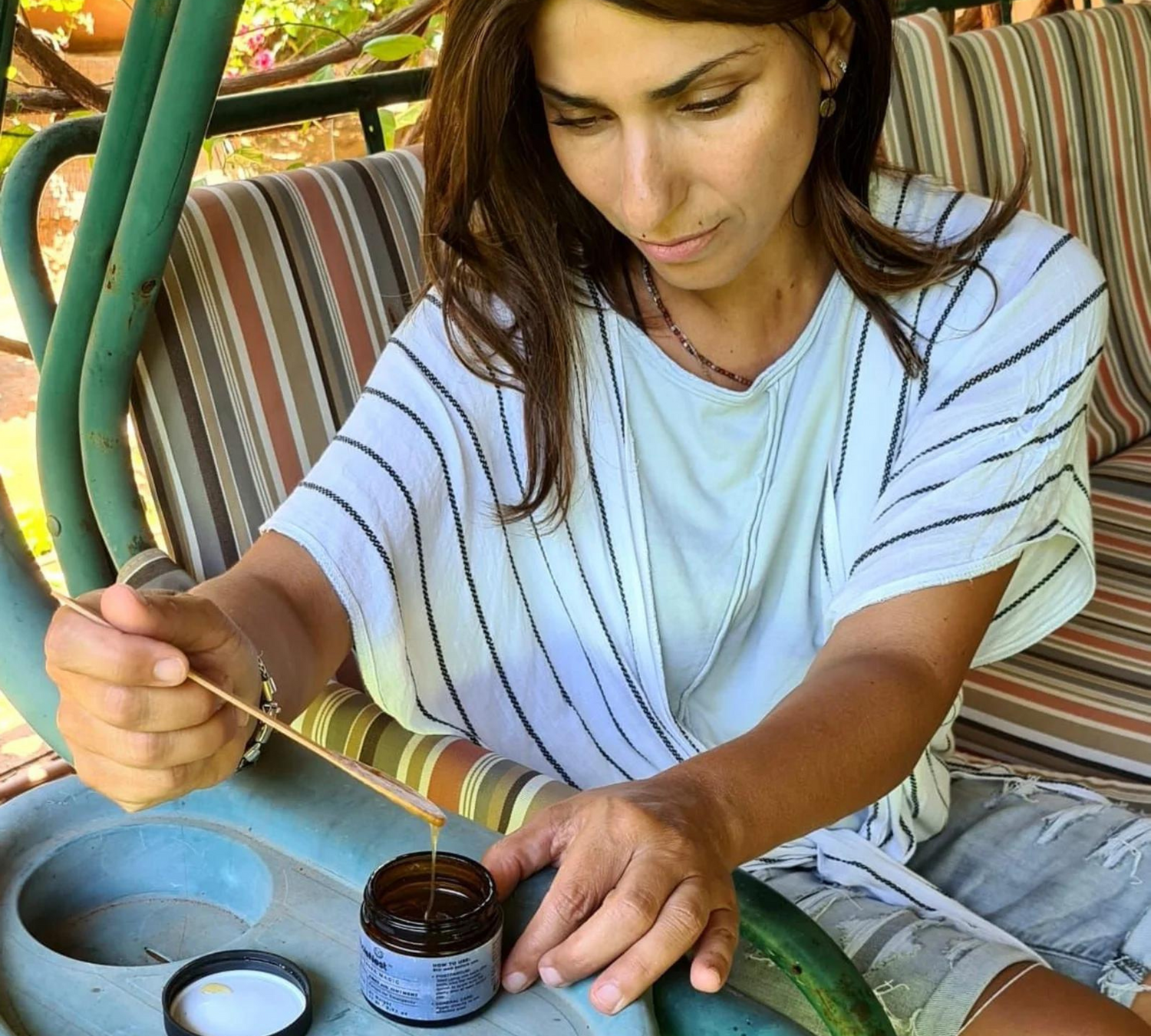 Postpartum First Aid Balm
Discover the enchanting healing energy of Honey Lavender Magic.
Waving our wands to whip up the powers of pure honey and lavender, our whimsical postpartum liquid balm will cast a spell on every postpartum ache and pain to make them go away!
Honey Lavender Magic
Let customers speak for us
FAQ
Are Wholenest products safe to use during pregnancy or breastfeeding?

Definitely! Our founder, Lital, was pregnant and breastfeeding when WholeNest was created. WholeNest is a result of our vision to provide moms with a natural postpartum treatment that's organic, therapeutic, and can be used by other members of the family too.
When should I start using the products?

When should I start using the products? You can use them as soon as you get home from the hospital. Average of 3-4 days after labor. As you discover their mulfi-purpose benefits you can keep on using them as your go-to natural home remediies
Are WholeNest products safe for my skin allergies?

Since our products are super natural We recommend doing a patch test to ensure our products do not cause any allergic reaction and confirm they are suitable for you.

To do a patch test, apply a small amount of our product on your wrist or hand for 24 - 48 hours before putting it on entirely onto the designated area. If you experience any signs of irritation or allergic reaction, please contact us at info@wholenest.co and we will be happy to give you a full refund.  
I am buying it as a gift. Do you provide any support?

Absolutley.

We are here for you and for anyone in in of help and guidenss with our products and beyond.

Simply reach out to us at info@wholenest.co to schedule personal consultation with our caring specialists.